Antique Quezal Floriform Art Nouveau Glass Shade Rare Apricot Orange Yellow Mint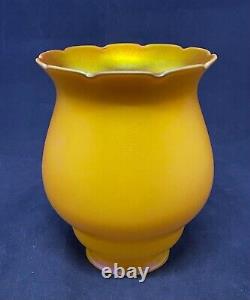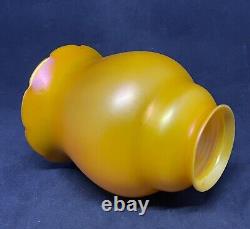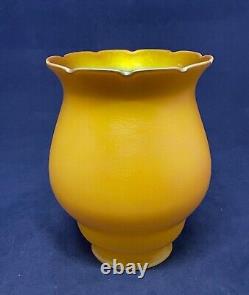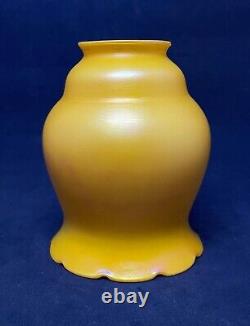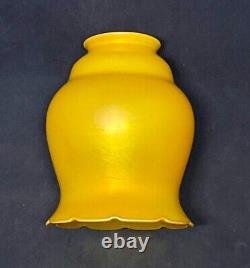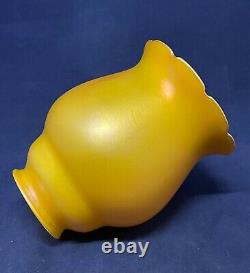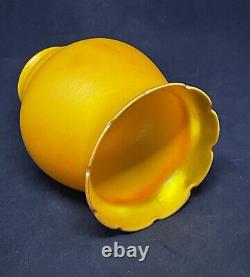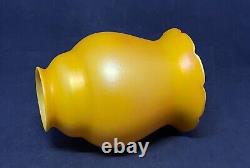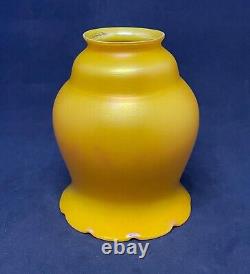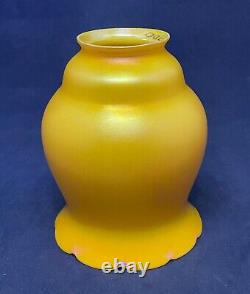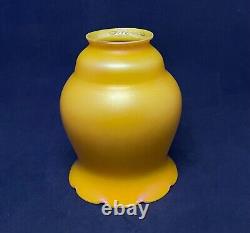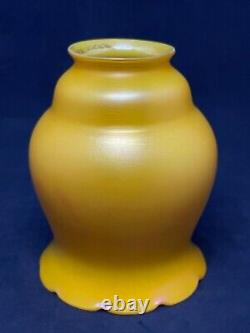 This antique art nouveau lamp shade is a rare find for collectors of decorative arts and crafts. The shade is handcrafted with the finest blown glass and features a floriform shape with a beautiful apricot gold color. The shade is 5 1/2" in height, 4" in width, and has a 2 1/4 fitter.
It has an antique and nature-themed pattern with a very rare color. The lamp shade is in mint condition and is an original, made at the Quezal Glass and Decorating in the early 1900s.
This lamp shade is perfect for adding a touch of elegance to any room.