PAIR FREDERICK COOPER 29 CANDLESTICK LAMPS PORCELAIN BASES Vintage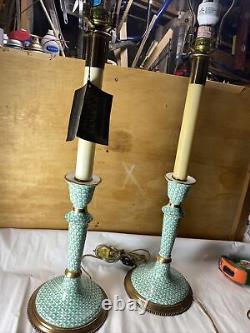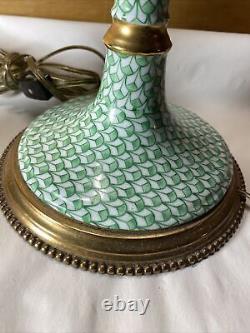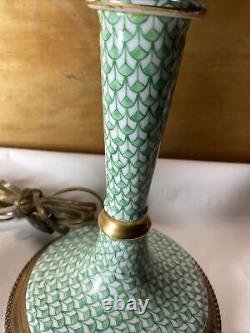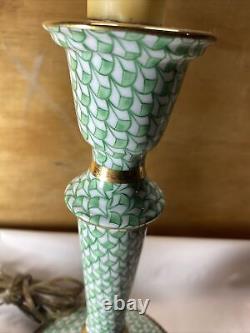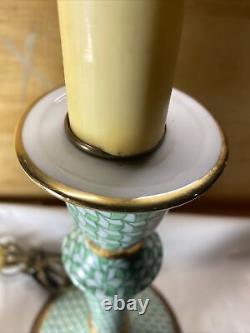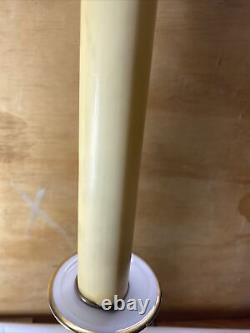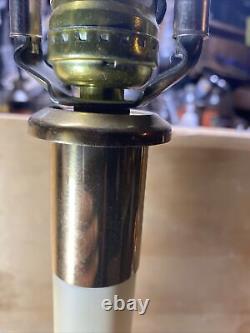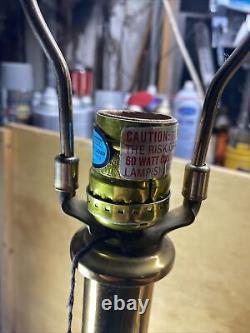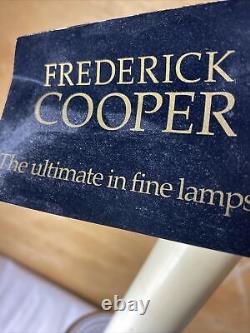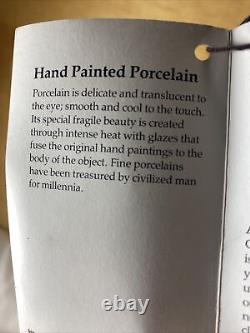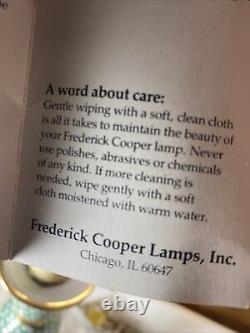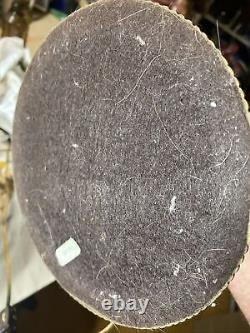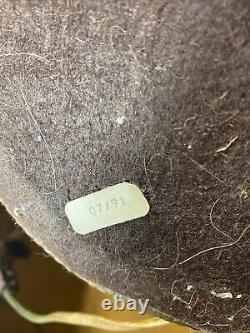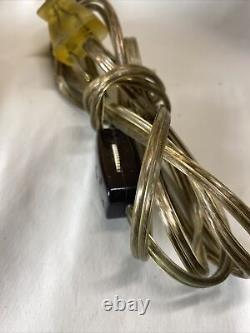 This pair of vintage Frederick Cooper table lamps features large porcelain bases with a bright and intricate Arts & Crafts pattern. The geometric design, polished finish, and clear cord make them ideal for any unisex adult department. These lamps are all original and corded electric, with an in-line control style and no shades included. The green color and vintage era of these lamps make them perfect for collectors of antique and vintage items. The size of the lamps is 29 inches in height and 7 inches in width, with a diameter of 29 inches.
The lamps are energy star rated and have no LED string or strip type. They are in excellent condition and will enhance the décor of any room.