Vintage Cream Pleated Smocked Lampshades Pair 2 Unique English Style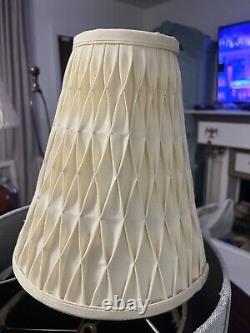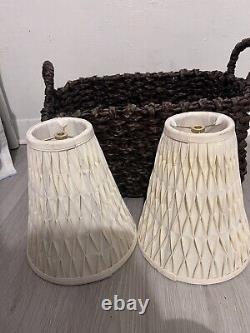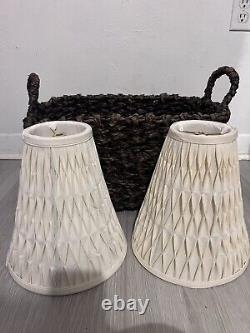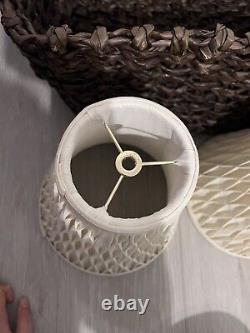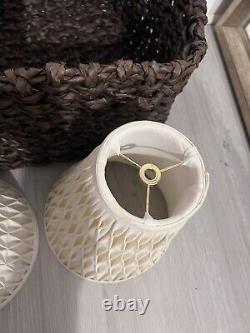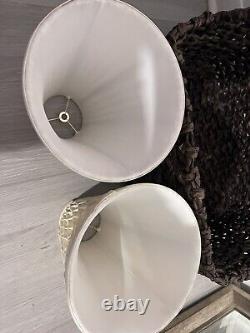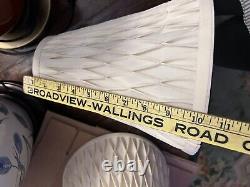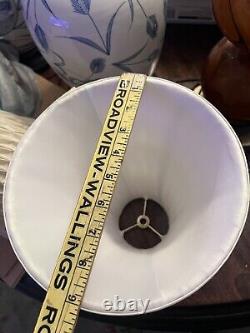 Clean condition narrow tall lampshades 10" tall top 4" bottom 9. Transform your home decor with these stunning Vintage Cream Smocked pleated Lampshades. Made of high-quality polyester and nylon materials, these lamp shades are perfect for those who want to add a touch of elegance to their living space. The pleated design adds a classic and timeless look that will never go out of fashion.
These lampshades are perfect for collectors and those who appreciate exquisite and unique items. Whether you are looking to replace old lamp shades or just want to add a new touch to your home decor, these Vintage Cream Pleated Smocked Lampshades are the perfect addition.