Vintage Figural Greek/Roman Woman/Goddess Statue Table Lamp 46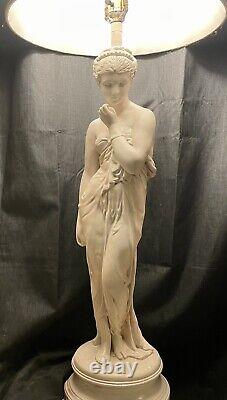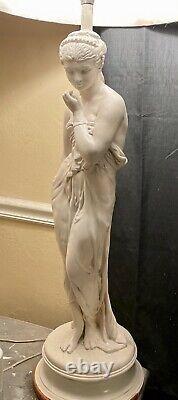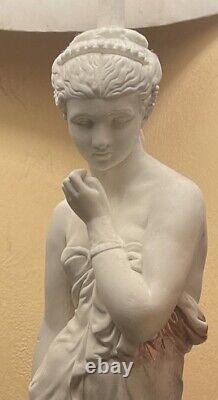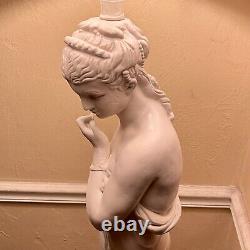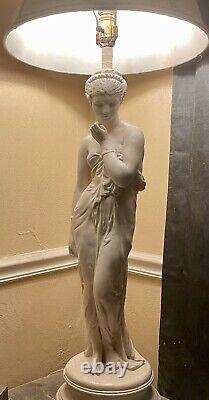 This vintage table lamp features a stunning sculpture of a Greek/Roman female figure that stands tall at an eye-catching 46 inches. The lamp is designed with shaded light and comes with a corded power source for indoor use. The lamp is made with a few possible materials including ceramic, plaster, or porcelain, and is finished with a beautiful off-white that can be seen in the photos. Don't hesitate to ask!
This accent lamp is a VINTAGE/ANTIQUE item that any collector would love to have. The brand of this lamp is UNKNOWN, but the craftsmanship is evident in the design. The lamp sits tabletop, making it a perfect addition to add some classical aesthetic to any room in the house. Its Greek/Roman style is perfect for anyone who loves those original masterpieces and wants to add a touch of history to their home decor.