Vintage Tulip Stained Slag Glass Lamp Shade & Bulb, Swag Hanging Pendant Green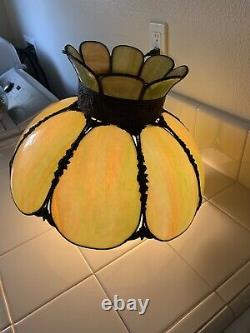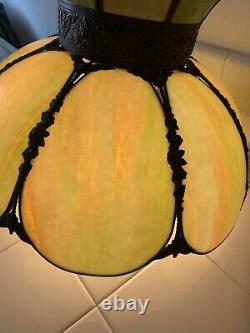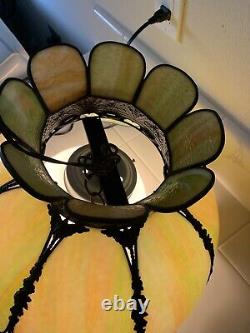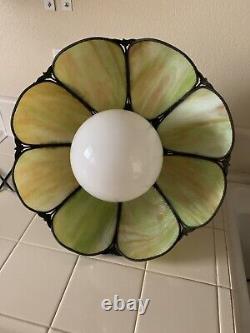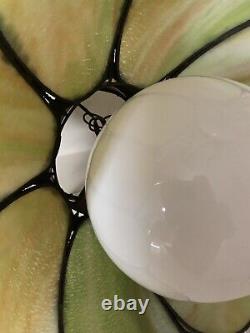 Add a touch of mid-century modernism to your indoor space with this vintage stained slag glass lamp shade. The beautiful tulip design and scallop bell shape make it a perfect addition to your dining room, living room or hallway. The shade measures 18" in diameter and 12" in height, making it suitable for hanging lamp or ceiling lamp use. This original, unbranded lamp shade is made of high-quality glass material and comes in a beautiful green color. The item is in great working condition and comes with an electric power source and a switch control style.
Get your hands on this unique piece of vintage art deco and art nouveau style lighting today.