Vtg. Ceramic lady bust lamp withparasol shade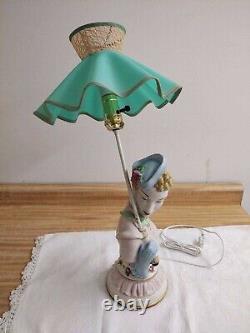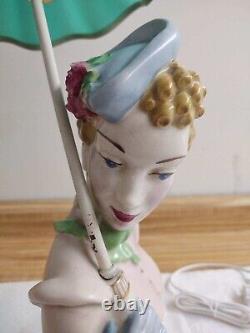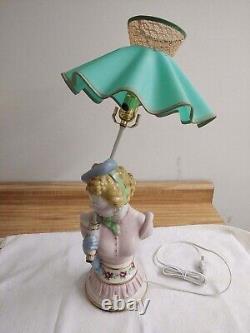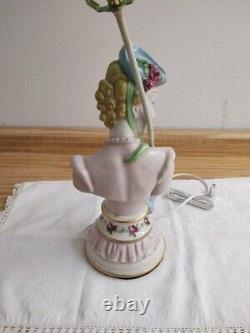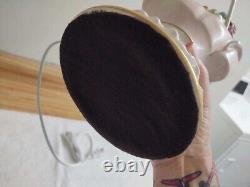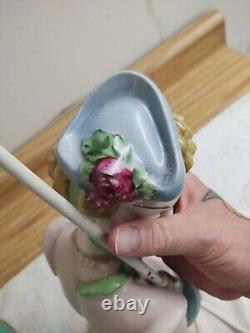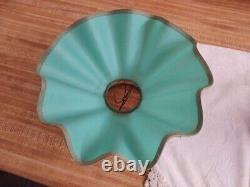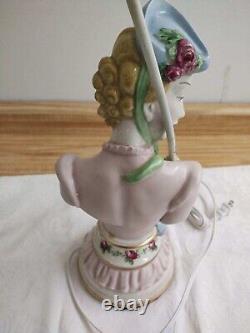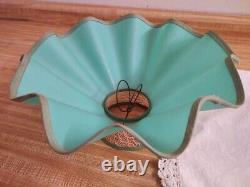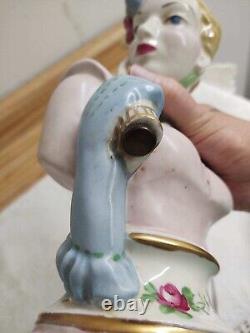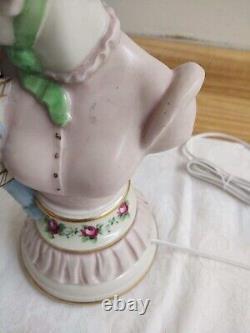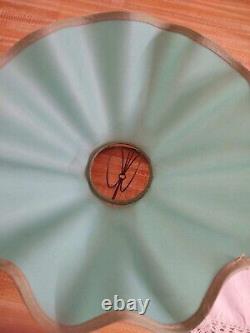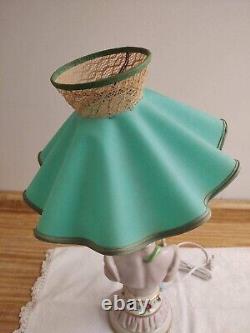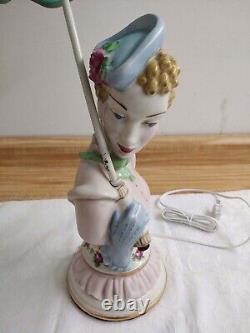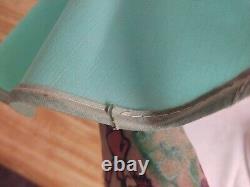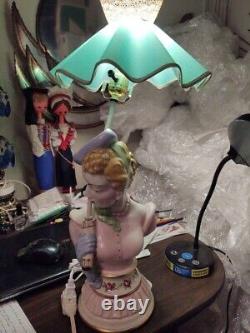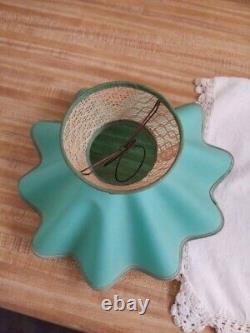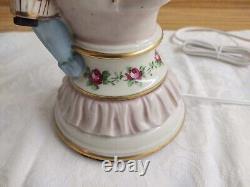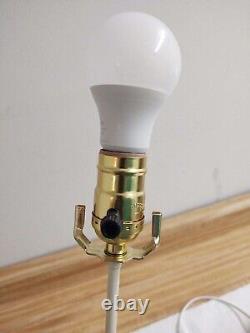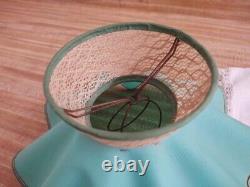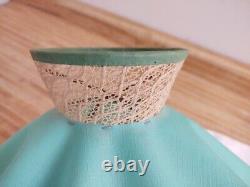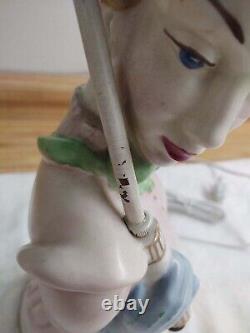 The sale is for a vintage ceramic elegant lady with parasol in her hand. The lady's head is turned to the side donning old fashioned elegant styled clothing. She is in pastel painted colors on white ceramic. Gold bands of trim on a tiered base.
There is handpainted roses and leaves band on one of the tiers. Gold trim in the parasol handle. The shade is maybe an aqua color and it is a folded like in and out type shade.
It has cloth piping trim at bottom with paper trim at top with a starched like band of lace on top and a metal clip for it is a clip shade. Recently rewired as it was an old cloth cord. She is in good condition with no chips/cracks. The item has age related issues. The umbrellas pole is metal painted white.
There is some paint chipping on pole near bottom near handle where it shows underlying metal and some crackling lines nearby from age/use. A sticky residue patch on her front. Dirt in crevices, paint flaws, spottiness in the glaze; especially in the pink bottom trim. Some on clothes and on glove. There are spottiness sections on the bottom; made that way.
The metal cap under umbrella cap is tarnished. The gold may have paint flaws and a few wear spots due to age/use.
Her eyes have white centers; seems normal. The clip on shade metal is rusted. Cloth piping is faded, paper trim at top is a little buckled and stained.
Cloth trim may have a few threads here and there. Plastic is dity in crevices. Lace mesh can be yellowed. May have other issues not mentioned but mentioned most significant.
Pictures are part of description so look carefully. Lamp from bottom to top of shade is 23.75. Bottom to top of socket is 18.75. Figure alone is 14.25" X 6.75".