Vtg He-Man Castle Grayskull Snake Mountain Halloween Folk Art Lamps Lights VIDEO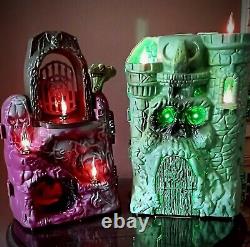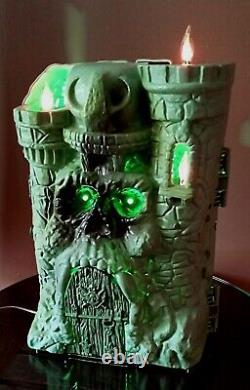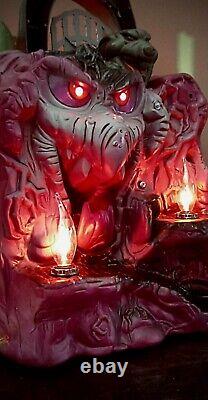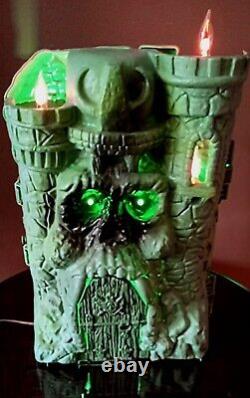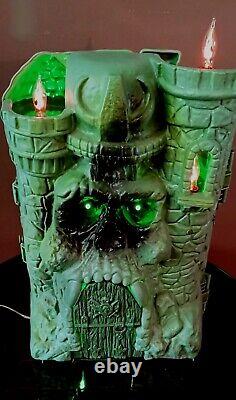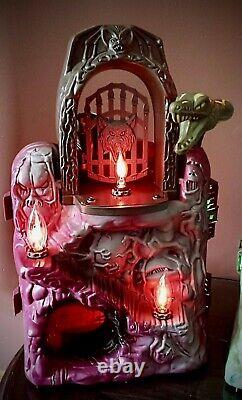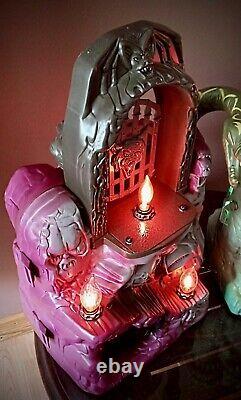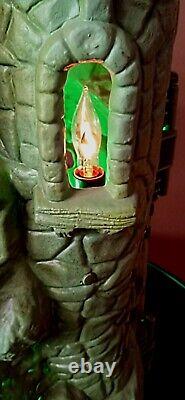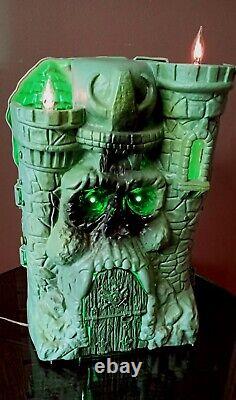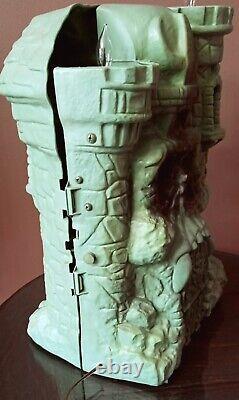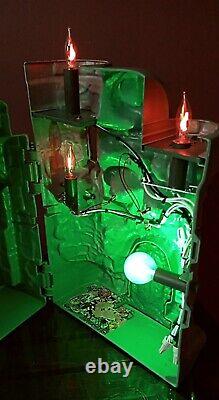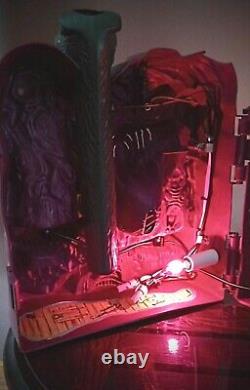 Extremely unique electrified Folk Art table lamps. The displays were made from an original He Man castle Grayskull and Snake Mountain play sets.
The lights are very large in size! Approximately 20" high x 13" wide x 9 thick. The towers have electric flame bulbs, green and red bulbs for lighted eyes and a larger green and purple bulbs that illuminates the interiors inside with a green and purple inside glow.
Total of 6 separate lights in all in Castle Grayskull and 8 lights in Snake Mountain which is actually a double sided display. The flaming tower bulbs are a darker orange when viewing in person but the camera illuminates the bulbs a little lighter/brighter in color. The lamps both open for access for servicing and bulb changes. The latches work but takes some finessing to get them latched on both displays.
There are some imperfections scattered from age and being worked on. The lamps are operated with a on/off roller switch attached to the cords. EXTREMELY awesome set of Americana Folk Art with a functional purpose you can use and enjoy.