Antique Victorian Brothel Style LampShade Beaded Fringe HandSewn Gothic Bohemian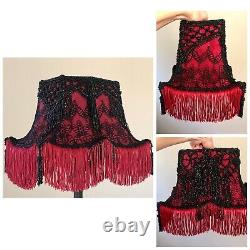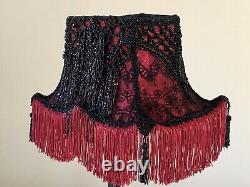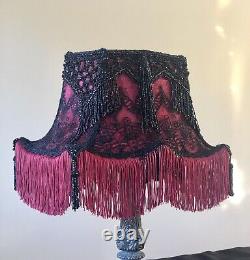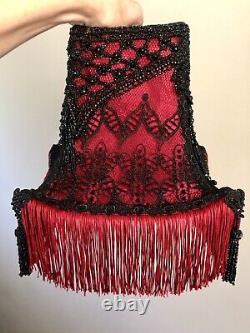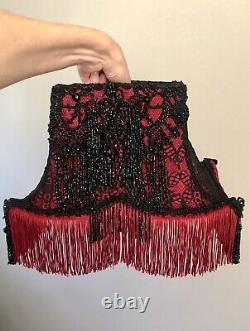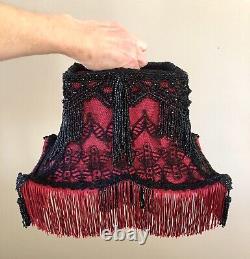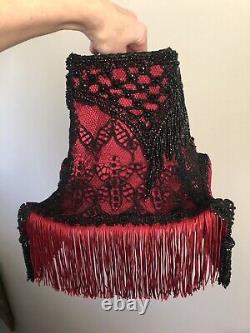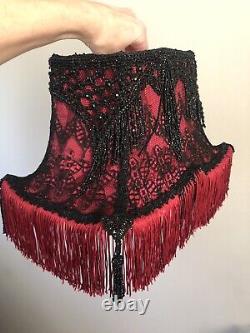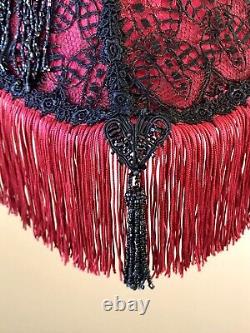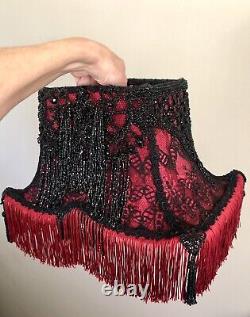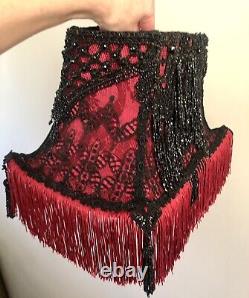 I made this lamp shade by hand using almost all antique materials including: burgundy silky fabric, black embroidered lace, a massive jet beaded piece, beaded appliqué, beaded tassels hanging from heart-shaped. And little swatches of beaded fringe. The lamp shade is more of a burgundy color, although it appears red in the photos. The shade was entirely sewn by hand, requiring pain-staking effort, days/hours of work and very expensive materials.
It's a clip on type shade. The lamp shade measures 14" across at the widest part (bottom) and 8" tall.